Expertise & knowledge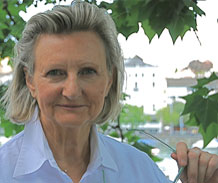 While it's not possible to read minds, it is possible to glean a view of the investors needs and opinions.
Even though the internet has changed the world, brought together all kinds of people that otherwise would never have met, as well as seemingly limitless opportunities to companies, some fundamentals will always remain unchanged and true. A one-on-one meeting will never be able to replace any other form of communication. It is essential for people to meet in person, to be able to look in the eyes and to decide for themselves if they believe what they hear.
You will be able to raise the level of awareness and exposure of your company through our introductions to investment professionals and corporate finance executives. The more often you present your company's story the higher the chance is that they will invest in your stock. Putting your company's name out is key. Schedule European meetings on a regular basis and especially when news – good or not so good – needs to be told. Each programme is individually tailored to meet your expectations and budget, and we accompany you to every meeting. Journalists from the top financial papers and specialist journals will be invited to meet you if your story is news-worthy.
Where to go & who to meet
Frankfurt
Paris
Stockholm
Our European reach is compiled of contacts in all major financial centres, to help you find investors. Our bespoke programmes will give you access to the investment community for you to meet with:
• institutional IP's
• sell-side and buy-side analysts
• private wealth managers
• select brokers
• independent IP's and high-networth individuals

Julia's ten tips
Follow these tips to make your investor relations roadshow with Stierli IR even more successful: